Kiddo requested BSTs for dinner this week. BST? Bacon, spinach, and turkey sandwiches. Mr. E & I actually have BSTATs...bacon, spinach, turkey, avocado, tomato. They're a favorite...and oh-so-fancy. (Not.)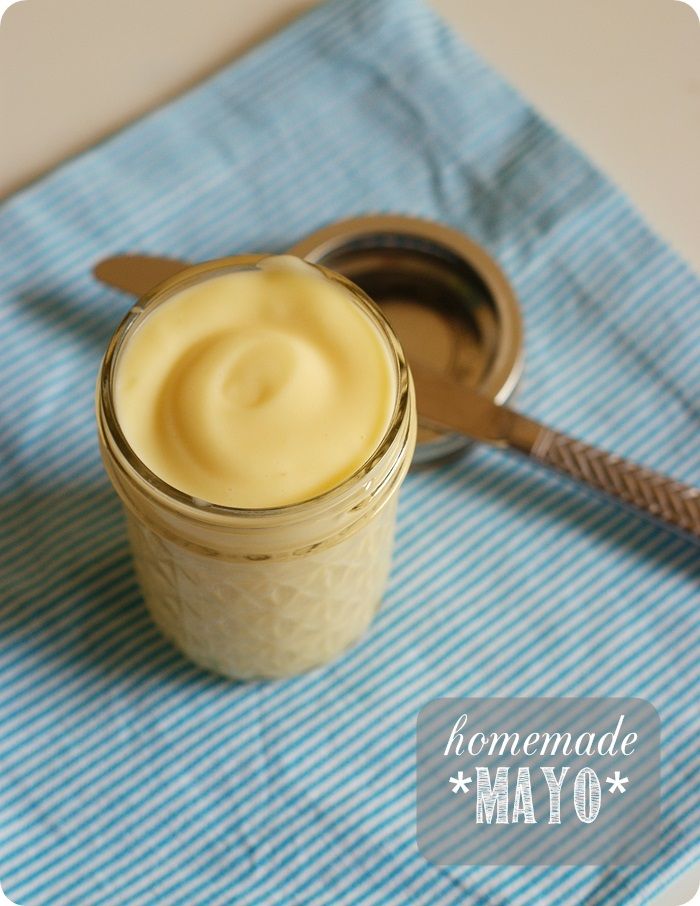 At 5:00pm, I realized we were
OUT OF MAYONNAISE
. Keep in mind that the grocery store is about 3 minutes away, but the thought of going back after having been there 3 hours earlier was just *too much.*
So, I decided to try making homemade mayonnaise. Guess what? It's EASY! Who knew?!?
I am not kidding you that after I made it, Helen Reddy's "I am Woman (hear me roar)" started playing in my head. Apparently making mayonnaise at home brings to mind feminist anthems from the 1970s. Somehow, I don't think this is what Helen Reddy had in mind.
Anyhoo...I used
Alton Brown's recipe
exactly as written
(<click link for the recipe). There are many variations of homemade mayo, but the one factor they all have in common is to add the oil S-L-O-W-L-Y in the beginning, like drop by drop. You'll see it in the instructions.
Homemade mayo...sometimes good things come from being too lazy to go to the store. :)
---