Remember when I mentioned that I
used to be a flight attendant
? Well, back in "the day," airlines used to have magazines for passengers to read. Seriously. Real magazines...not that SkyMall business.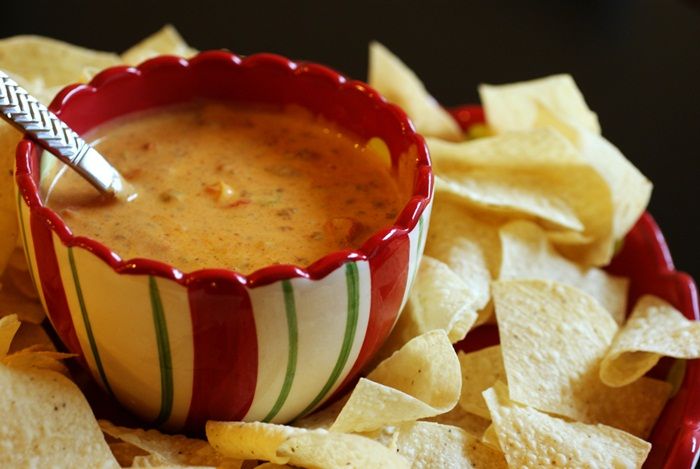 And we weren't supposed to, but on long flights, I *might* have looked at an occasional magazine. *Might.* And I *might* have copied this recipe from one...but I DIDN'T RIP IT OUT.
That's work ethic, people.
Anyway, I believe the original recipe is from Southern Living. I doubled the amount of cheese...well, it's Velveeta...almost cheese.
This recipe calls for an odd ingredient...Hormel Chili. I know, it seems strange. Just trust me here.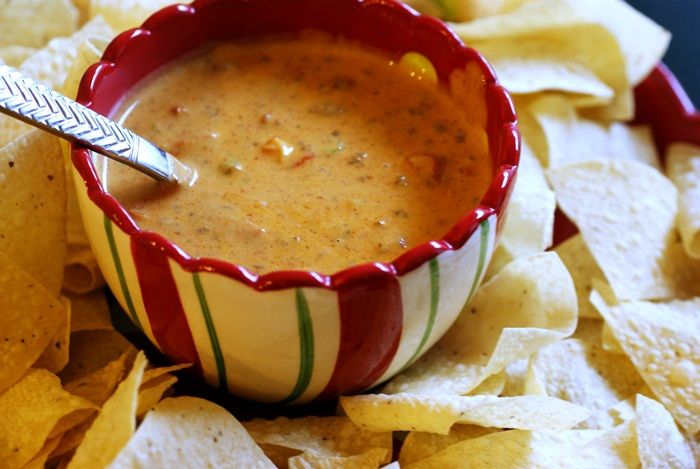 The Best Queso EVER
16 ounces Velveeta, cut into cubes
1 (15 ounce) can Hormel Chili (NO beans)
1 (10 ounce) can Rotel (diced tomatoes & green chiles)
1/2 cup sliced green onions
1/2 tsp. ground cayenne pepper
Combine everything in a crockpot (or slow-cooker if you're being fancy) until warm and the cheese is melted. Serve with tortilla chips.
This is also really yummy served out of a hollowed-out bread bowl with cubes of bread and for dipping.
{Also, the last time I made this was on Christmas, and I feel a little funny taking a zillion pictures of food while people are watching, so 2 pics only. I didn't want you to wait. You NEED this recipe for college bowl games, the Super Bowl, New Years Day. NEED.}