So, this might not be the prettiest dip ever. As a matter of fact, it's kinda ugly. But, you guys...it's so yummy. And easy. And it's a make-ahead. Yeah, you want this recipe in your arsenal.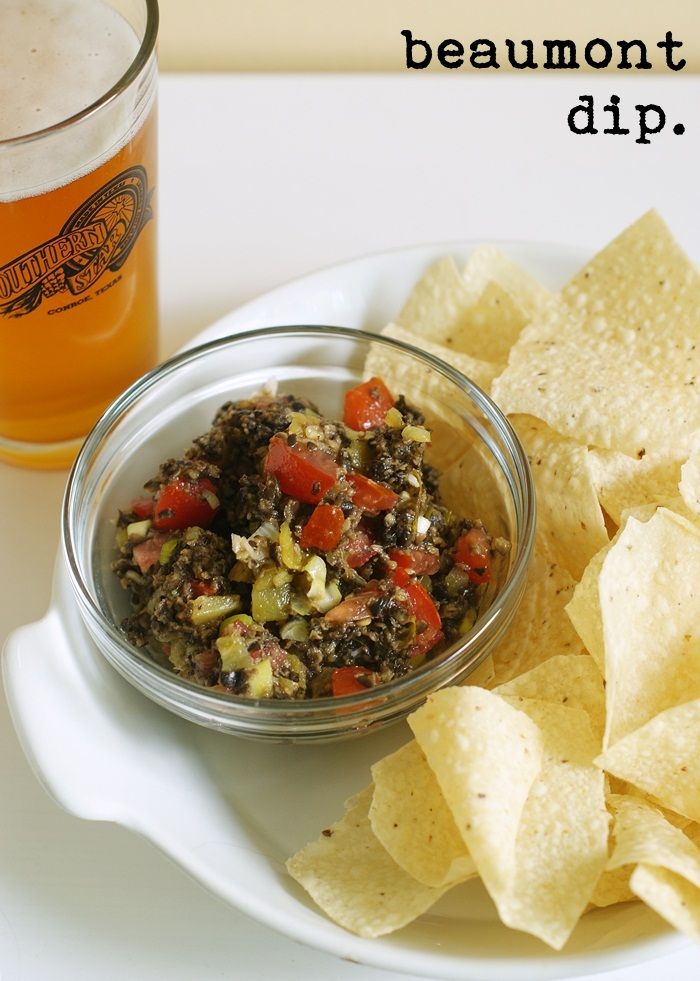 Here's the story behind Beaumont Dip. When we were growing up, my dad's job moved us around a lot. One of the places we lived was Beaumont, Texas. Apparently, my mom got this recipe from a friend there who was known to be a very good cook. I'm not sure if *she* called it Beaumont Dip, but that's what my mom always called it. It made an appearance pretty much every time we had company or a party. I still make it today.
You'll need this: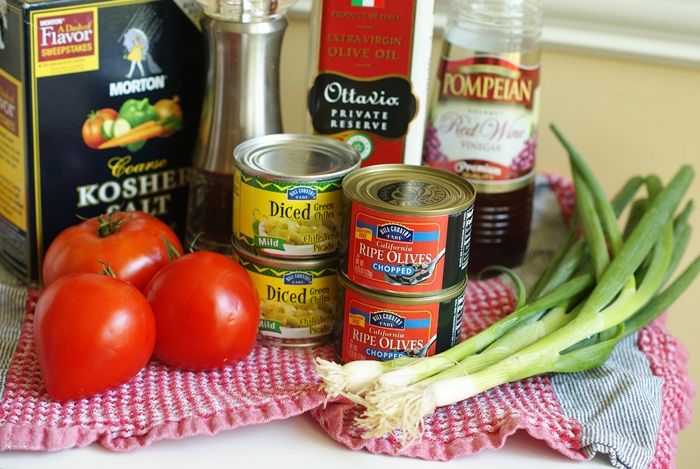 Beaumont Dip
2 small cans
diced
black olives
2 small cans
diced
green chiles
4 green onions, chopped (green & white parts)
3 tomatoes, seeded and chopped
3 TBSP red wine vinegar
2 TBSP olive oil
kosher salt & black pepper to taste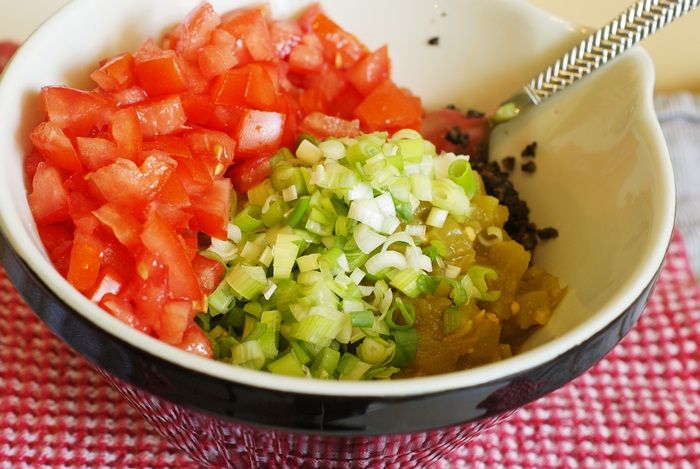 Combine all of the ingredients in a bowl and toss. Taste for seasonings.
Cover and refrigerate several hours or overnight. Serve with tortilla chips.
I have very fond memories of Beaumont. Maybe it was the food.