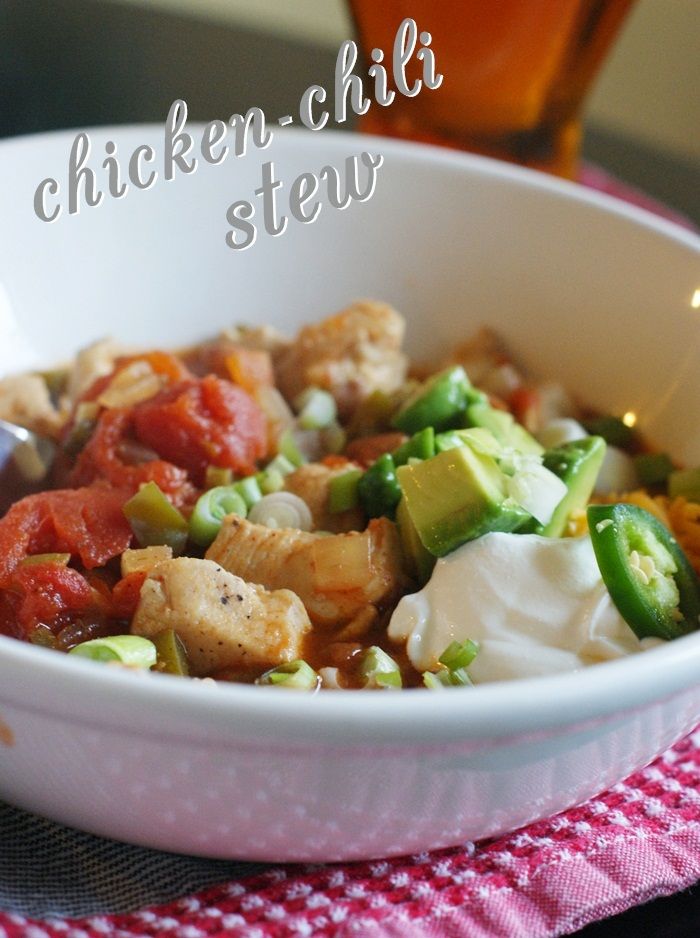 Every year when the weather turns chilly, I make a batch of this chicken-chili stew. Actually, I make several batches throughout the fall and winter.
It's hearty and flavorful and healthy! (Yes, it is!) The stew is chock full of veggies and lean protein in the form of chicken breast and beans. It might not be beautiful, but it's delicious!
Although I changed it up a bit, the recipe pretty true to the original...I still have the photocopy (!) of the recipe that my mom must have ripped from a magazine. (
Remember *photocopying and mailing* recipes?!? Yes, there was a day before the internet.
) No magazine name on the photocopy, but it was apparently sent in by a reader named Joan Voan...thank you, Joan!)
Chicken-Chili Stew
olive oil
6 boneless, skinless chicken breasts, cut into bite-sized pieces
1 medium white onion, chopped
1 green bell pepper, diced
2-3 cloves garlic, minced
2 (14 oz) cans stewed tomatoes
1 (15 oz) can pinto beans, drained
2/3 cup salsa (I like On the Border, medium)
1 tsp. chili powder
1 tsp. cumin
1/2 tsp. kosher salt
Pour about 2 tablespoons (just eyeball it) of olive oil into a large dutch oven and heat on medium-high. Season the chicken with a bit of kosher salt and freshly ground pepper. Add the chicken in 2 batches and cook, turning occasionally until lightly browned. (Do not worry about cooking all the way through, it will finish cooking later). Remove to a plate with a slotted spoon and set aside.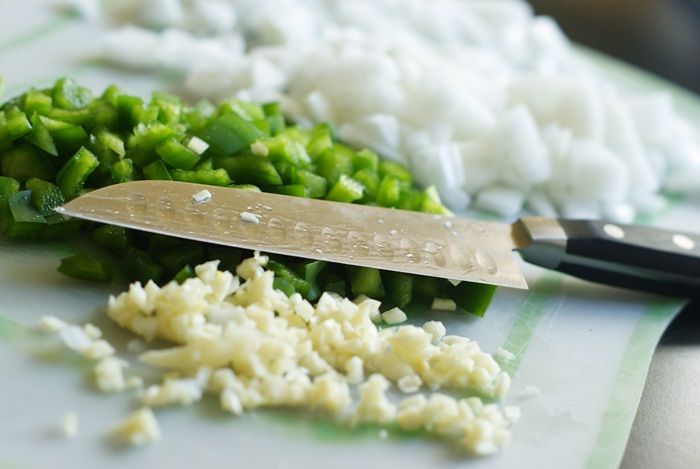 Pour a bit more olive oil to the pan. Add the onion and bell pepper. Stir occasionally and cook until the onion begins to become translucent and the peppers are getting soft.
While this is cooking, open the tomatoes and and chop roughly using kitchen shears right in the can. Set aside.
Add the garlic and cook, stirring, about 30 seconds.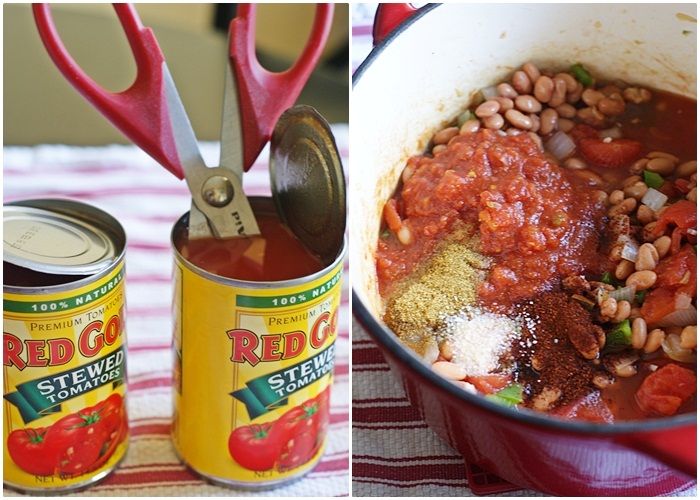 Add the tomatoes, beans, salsa, chili powder, cumin and salt. Bring to a simmer. Add the chicken and any accumulated juices from the plate. Cover, reduce heat and simmer about 20 minutes.
Ladle into bowls and serve with any combination of the following:
***
sour cream
cheddar cheese, shredded
avocado
green onion
fresh jalapeno slices
cilantro
Dos Equis Amber (this goes with the chili, not on it.) ;)
***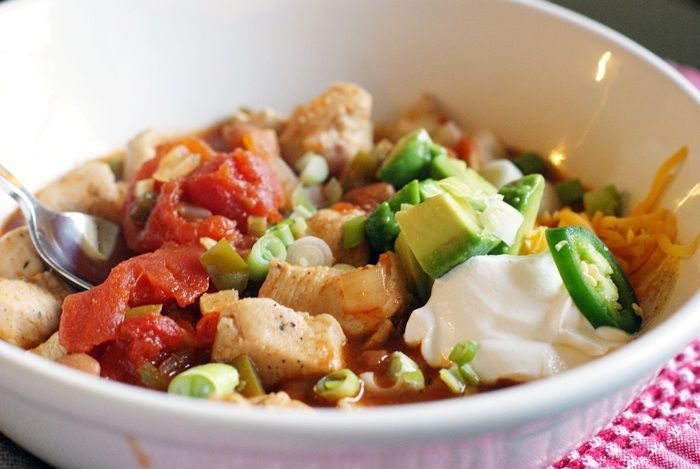 Chicken-Chili Stew...a must make for chilly evenings!